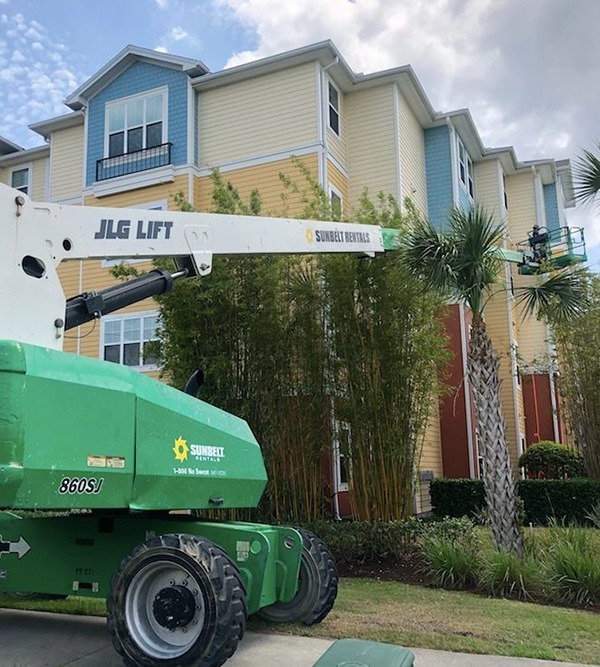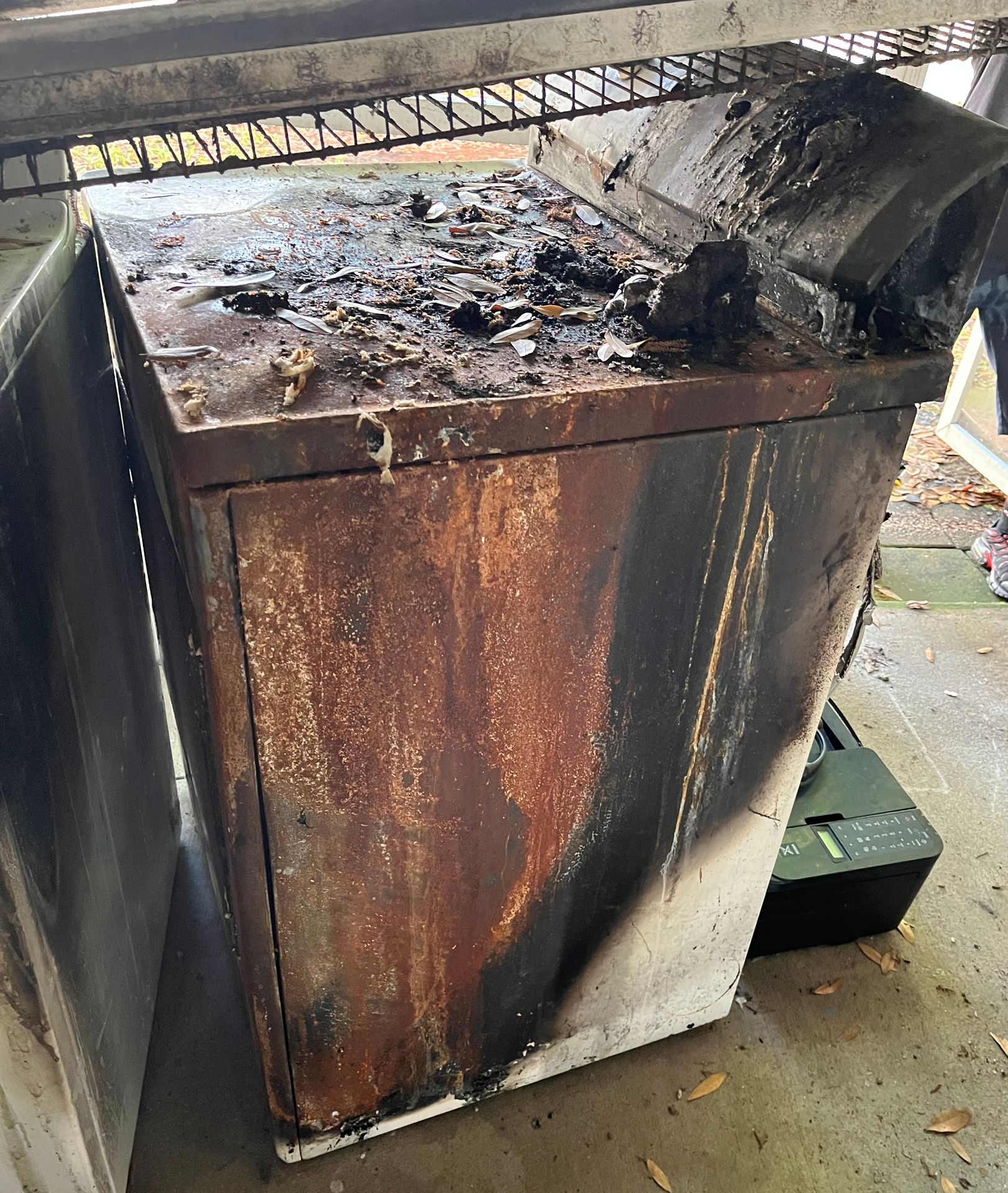 AIR DUCT CLEANING AND DRYER VENT CLEANING APARTMENTS IN ORLANDO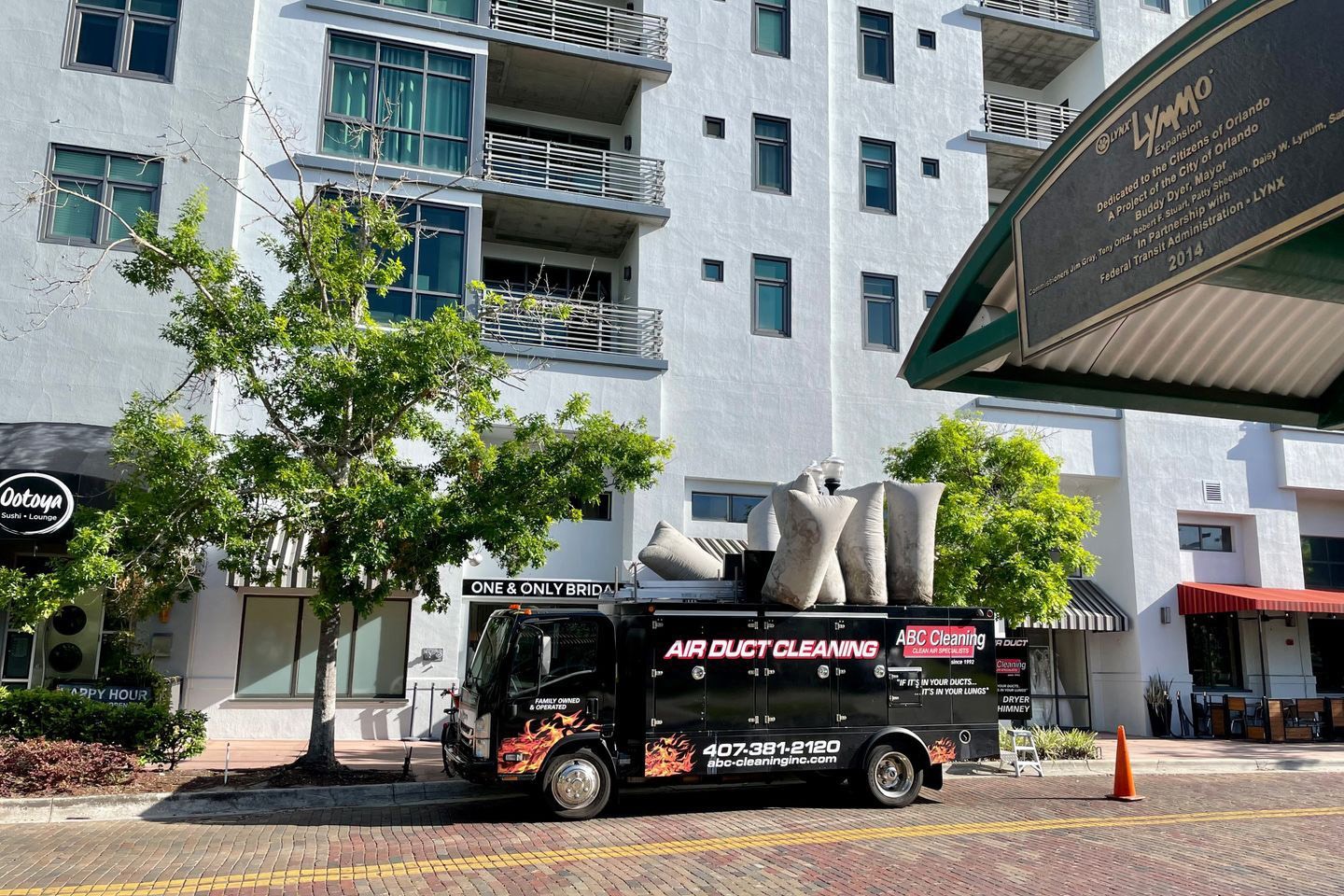 AIR DUCT, DRYER VENT, and chimney CLEANING SERVICES for Apartments and condominiums IN ORLANDO, FL
Welcome to Orlando's trusted source for apartment air duct cleaning, dryer vent cleaning, and chimney cleaning services. Whether you're moving into a new apartment or have been a long-time resident, maintaining a clean and healthy living environment is crucial. At ABC Cleaning, Inc., we understand the unique needs of apartment dwellers in the Orlando area and are here to help you breathe easier.
Why Apartment Dwellers Need Air Duct Cleaning
A Fresh Start in Your New Home. Moving into a new apartment is an exciting experience, but have you thought about the indoor air quality left behind by previous tenants? Did they smoke, have pets, or neglect proper maintenance? Even if the carpets look clean, it doesn't necessarily mean your air ducts are.
At ABC Cleaning, Inc. we recognize that the air you breathe is of paramount importance. That's why we offer comprehensive air duct cleaning services tailored to apartment living. Our goal is to ensure that you enjoy a fresh start in your new home, free from the contaminants that may have accumulated over time.
Prioritizing Indoor Air Quality. Indoor air quality is a top concern for both landlords and tenants. When you choose our air duct cleaning services, you're not only enhancing your living conditions but also demonstrating your commitment to a healthier living space.
Our Comprehensive Cleaning Services
Air Duct Cleaning and Sanitizing. Our certified technicians use state-of-the-art equipment to thoroughly clean and sanitize your apartment's air ducts. We remove dust, allergens, pet dander, and any other airborne pollutants, leaving you with clean and fresh air.
Neglected dryer vents can pose a fire hazard and reduce your dryer's efficiency. Our professional dryer vent cleaning services help prevent potential disasters and save you money on energy bills.
Chimney Cleaning. If your apartment has a fireplace, regular chimney cleaning is essential to prevent dangerous creosote buildup and ensure proper ventilation. We provide comprehensive chimney cleaning services to keep you safe and cozy.
Why Choose ABC Cleaning, Inc.?
Transparent Service. We keep both tenants and landlords informed throughout the entire process. From scheduling appointments to providing updates on the status of the work, we prioritize clear communication.
Before-and-After Documentation. To ensure the effectiveness of our services, we document the condition of your air ducts, dryer vents, or chimneys before and after cleaning. This transparency ensures you can see the difference we make.
Tailored Solutions. We understand the unique needs of apartment living, and our services are tailored to suit your specific requirements. We work efficiently and minimize disruption to your daily life.
Breathe Easier with ABC Cleaning, Inc.
At ABC Cleaning, Inc., we're dedicated to helping you create a healthier and more comfortable living environment in your Orlando apartment. Our air duct cleaning, dryer vent cleaning, and chimney cleaning services are designed with your well-being in mind.
Don't overlook the importance of indoor air quality. Contact us at (407) 381-2120 today to schedule an appointment and take the first step toward breathing easier in your apartment or condo.
Experience the difference ABC Cleaning, Inc. can make in your Orlando home.



MEMBERSHIPS & ACCREDITATIONS